In today's world, where technology is rapidly advancing and shaping our lives, it has become increasingly important for young people to have a strong foundation in Science and Technology. In Ghana, the need for STEM education among young people cannot be overemphasized. The country has made significant strides in economic development in recent years, and STEM education is essential to sustain this progress. STEM (Science, Technology, Engineering, and Mathematics) initiatives such as the GSTEP Challenge inspires and challenges young people to use their creativity and innovation in solving real-world problems. The program is designed to encourage and inspire young people to pursue careers in STEM fields, and help address the shortage of skilled workers in these areas.
The GSTEP Challenge is encouraging young people to think creatively and come up with innovative solutions to problems around them. Finalists of the 2022 GSTEP Challenge developed solutions covering areas such as agriculture, renewable energy, food security, crime, environment, health and safety. The teams received mentorship and coaching to assist them in refining their ideas to make it marketable. The GSTEP program is challenging young Ghanaians to think outside the box, explore new ideas and take initiative in developing their ideas into solutions.
The Challenge offers young people hands-on experience in the STEM fields. Students participate in a series of activities where they are provided with practical applications of STEM subjects. They are provided with kits, tools and resources to build prototypes of the ideas they came up with. They also provided technical coaches and mentors in STEM fields to guide them in the development of their prototypes, provide them with STEM knowledge and assist them in the application of the STEM knowledge acquired. The students get the opportunity to apply what they have learned in school to real-world problems. This practical experience is invaluable, as it helps them to better understand the importance of STEM in solving real-world problems.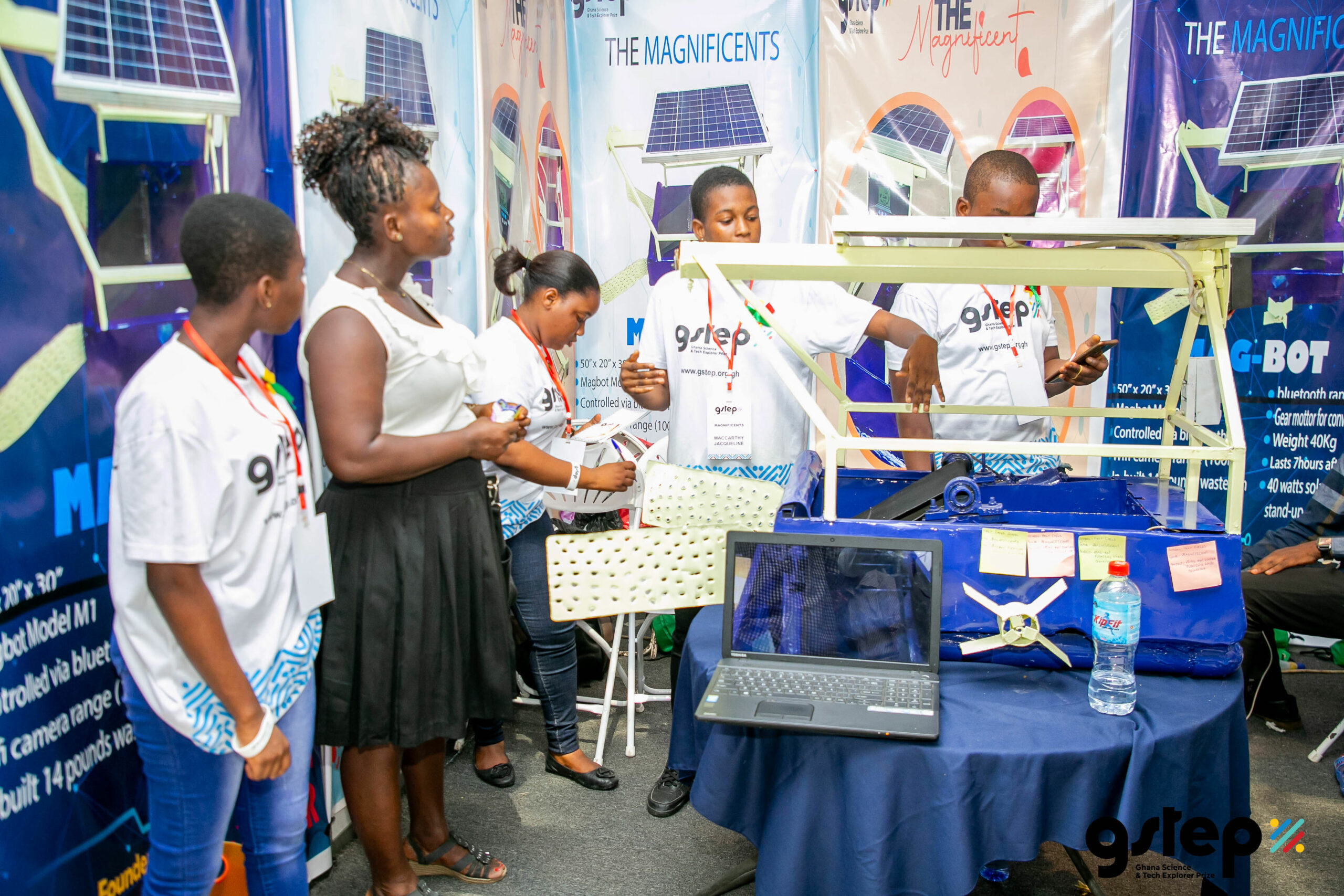 Participating students work in teams and develop practical skills that will be useful in their future careers. By working on real-world problems, Ghanaian students are gaining experience in problem-solving, critical thinking, and teamwork. They work collaboratively in teams where they learn how to communicate effectively, share ideas, and work towards a common goal. They also participate in presentations and interviews that build their confidence and communication skills. These skills are highly valued by employers and will be essential for success in the modern workplace both locally and globally.
The program is also helping to address the gender and diversity gap in STEM fields. Research has shown that girls and underrepresented minorities are less likely to pursue careers in STEM. The Challenge encourages girls to take initiative in STEM activities. In 2022, the winners of the Challenge was an all female team which encouraged and inspired other girls to participate in the program. The GSTEP Challenge is providing opportunities for students to acquire STEM skills and knowledge regardless of their background or gender. This can help to increase diversity in STEM fields and create a more inclusive and equitable Ghanaian society.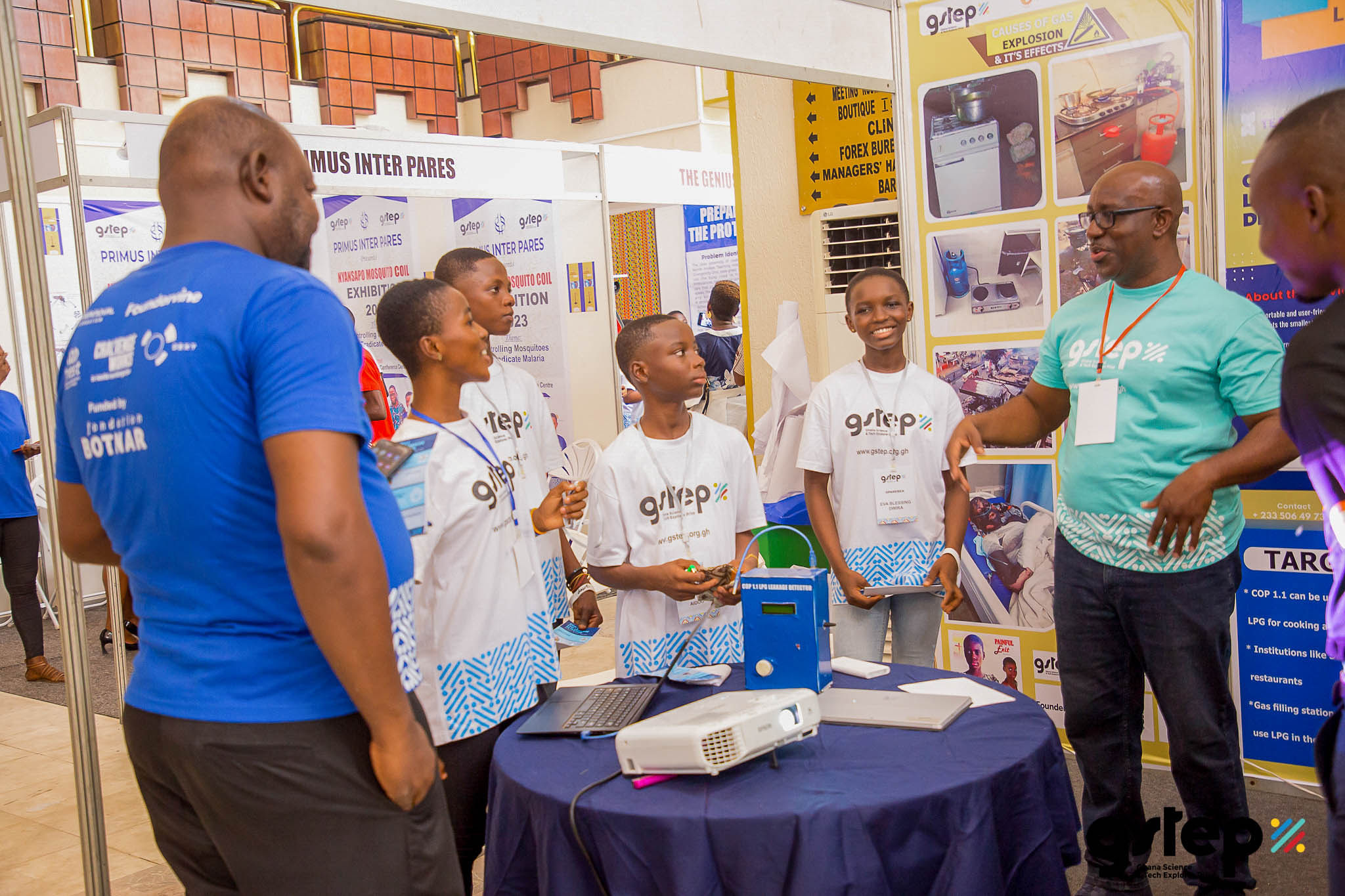 The GSTEP Challenge is providing a platform for innovation, practical skill development, diversity, community impact, and inspiration for Ghana's youth. The program's activities, resources and tools help to provide Ghanaian youth with 21st century skills and knowledge, address the shortage of skilled workers in STEM fields, promote equity and inclusion, and inspire the next generation of STEM professionals. The GSTEP Challenge is not only a wise investment in the future of our society but also a crucial step towards building a more equitable and sustainable world.