Over the years, concerns have been raised about unemployment in Ghana and many organizations and institutions have and are putting in efforts to mitigate the impact of unemployment. Entrepreneurship, a self-employment concept, to enable individuals to work on their own and bring others on board, has been hailed as a means to promote development and reduce unemployment and poverty in Ghana. Many countries have succeeded in creating tremendous job opportunities by initiating programs that promote entrepreneurship.
Being a youthful nation with a high dependency ratio, many youths in Ghana are impacted by unemployment and are a key focus group for the promotion of entrepreneurship. The youth are ideally more driven, energized, and willing to explore new territories and take up new challenges and risks. Many entrepreneurial roles also require diligence, patience, and willingness to nurture the business to thrive over time before yielding significant revenue. Inculcating young minds at an early stage with the understanding of entrepreneurship and providing skill sets to enable them to apply the knowledge acquired is necessary.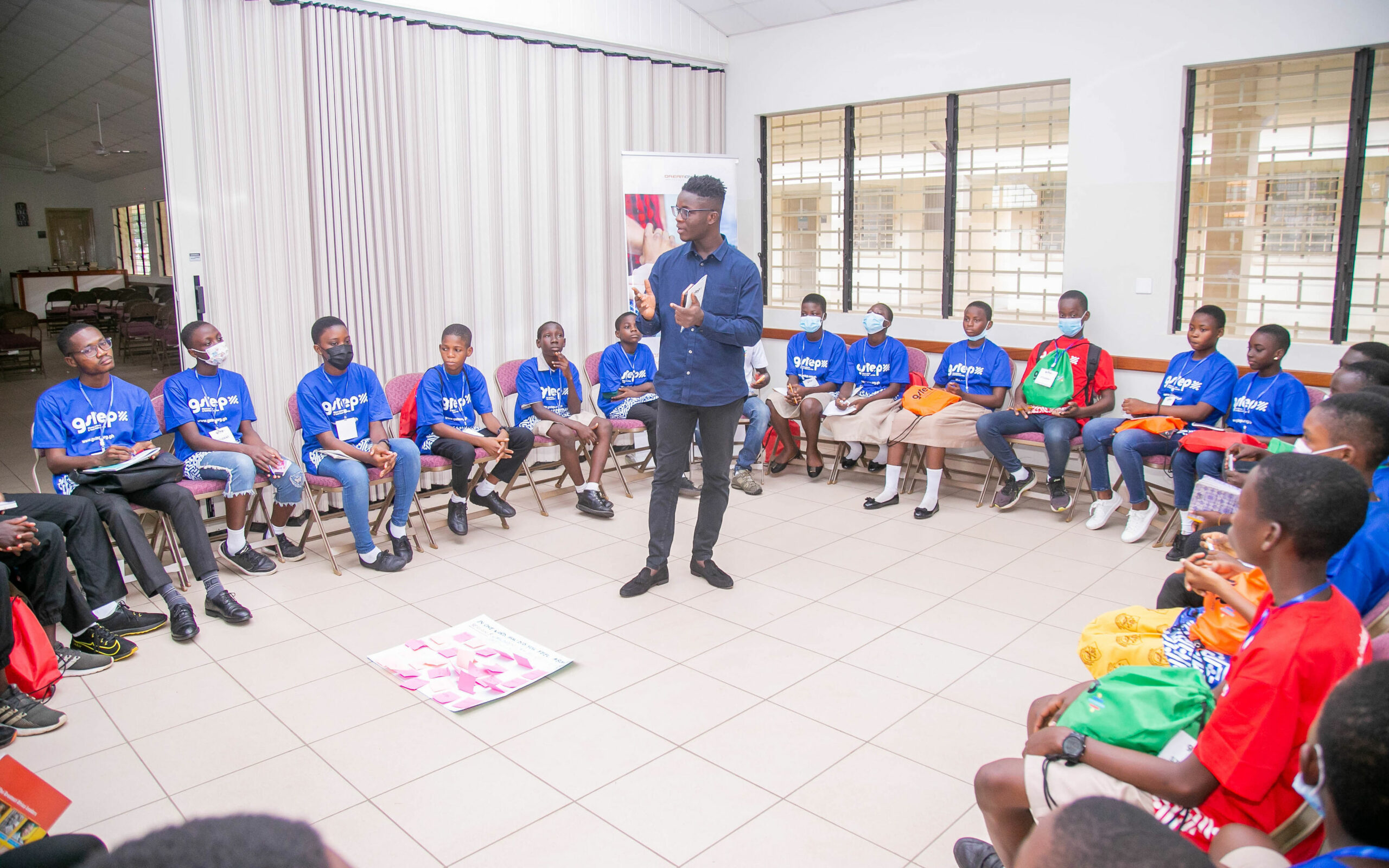 At the heart of many successful enterprises is the ability to identify essential gaps within society, and develop tools and solutions to help meet the needs. For many successful entrepreneurs, the ability to understand the needs and develop innovative solutions, that not only meet those needs but also, create opportunities is essential. The Ghana Science & Tech Explorer Prize (GSTEP) Challenge seeks to provide an entrepreneurial avenue for the youth by increasing access to STEM and enterprise skills for young people. The Challenge focuses on increasing understanding and opportunities in STEM, developing skills necessary for utilizing resources needed in the application of technical knowledge and empowering the youth with tools to drive steady business growth.
The GSTEP Challenge will be working with over 20,000 Junior High School (JHS) students, as well as teachers, schools and communities  in the Greater Accra and Ashanti regions to encourage practical learning and the development of STEM and ICT skills through a series of challenge prizes. This year, 50 finalist teams have been selected to participate in the Challenge. Each team, consisting of between 4 to 6 team members, were selected from private and public schools in Greater Accra and Ashanti Regions after submitting entries to participate in the Challenge. During the Challenge, each team will develop a prototype based on an idea that solves a problem the team identified in their community.