As part of activities lined up for the Finalist Support Stage of the GSTEP Challenge, finalists of the Challenge in Greater Accra participated in industrial visits to the Museum of Science and Technology and Ashesi University. The industrial visits are aimed at providing the students with practical experience in Science, Technology, Engineering, and Mathematics (STEM). The industrial visits are to help the students see practical applications of STEM subjects, and also, inspire them to build interest in STEM. 
Twenty finalist teams visited the Museum of Science and Technology located in Accra on the 2nd and 3rd of November 2022. The Museum was established in 1963 and has served as a location for displaying developments in Science and Technology. The Museum is divided into five sections. They are the Human Anatomy, Automotive, Communications, Space Exploration, and Wildlife sections. The finalist teams were taken through all five sections where various machines, devices, mammals, and other items were on display.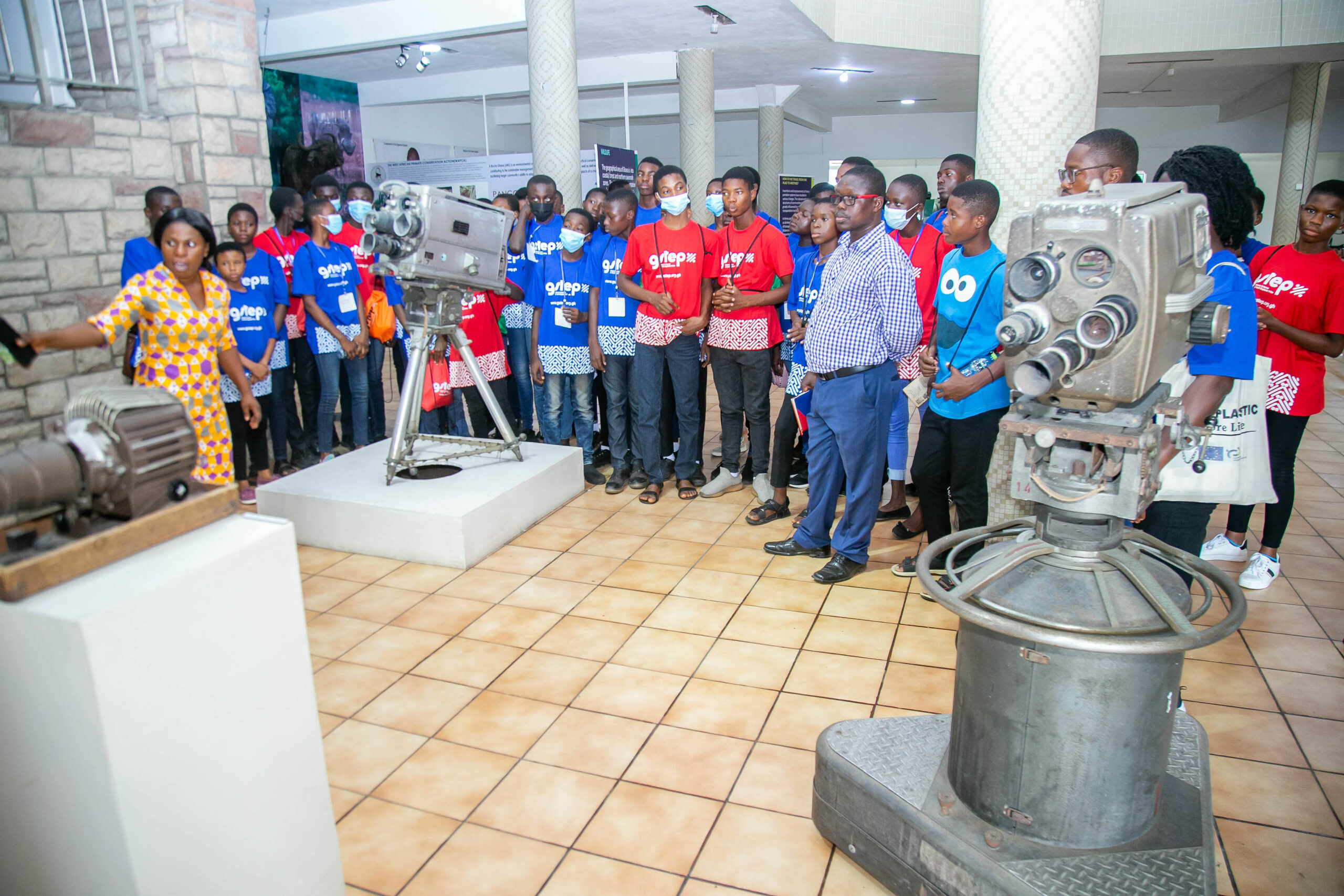 Key among the machines and artifacts on display included an armored vehicle and a bicycle developed by young Ghanaians. The bicycle on display was developed by a 10-year-old boy named Wisdom Torgah. The bicycle was made of bamboo, and he built it to assist him to go to school. The armored vehicle was also built by a young man named Boateng. The vehicle was brought on display during an annual science and technology fair in 1988 called Indetec. The vehicle was presented to the then president of Ghana, Flight Lieutenant Jerry John Rawlings who later presented it to the Museum. These displays reinforced the abilities of the finalist teams to pursue Science and Technology and its applications.