Kwame Nkrumah University of Science & Technology (KNUST), located in Kumasi, stands as a beacon of knowledge and innovation. With a rich history dating back to its founding in 1952, this prestigious institution has consistently pushed the boundaries of science and engineering education in Africa. Finalists within the Ashanti region had the opportunity to visit the College of Science and the College of Engineering of the university to be introduced to practical learning experiences as well as pursuable programmes in Science and Engineering.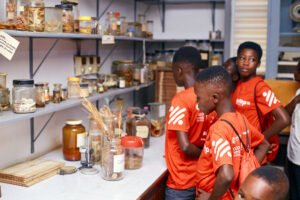 KNUST's College of Engineering is a testament to the university's dedication to advancing engineering knowledge and nurturing the innovators and problem-solvers of tomorrow. Students visited the Petroleum Engineering lab where they were introduced to basic concepts and processes used in finding and producing oil. They visited the Core and Rock properties lab and Drilling Fluid & Cementing lab. The session was interactive where students were shown how subjects they are studying at school are being applied in the production of oil. They were also introduced to programmes in the university that they can pursue.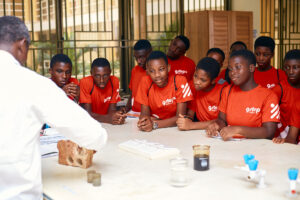 The students visited the Mechanical Engineering Department of the university and toured the Mechanics of Machines, Strength of Materials, Thermodynamics and Combustion laboratories. These sessions were informative as the students so at a bigger scale how the subjects they are learning at school can be applied. They were also introduced to practical applications of Engineering in everyday life. The session helped to build a deep appreciation for the intricacies of Engineering.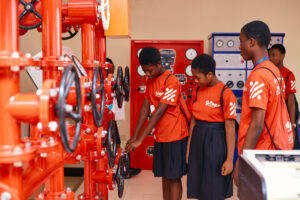 The College of Science provided the visiting finalists an opportunity to practically explore various scientific disciplines with practical examples of scientific concepts. The teams visited the Physics, Chemistry and Biology departments of the College. Within each department, they visited various laboratories where they experienced hands-on demonstrations and experiments. The students also interacted with faculty members who were excited to answer questions from the students and provide more clarity and guidance and programmes provided by the college.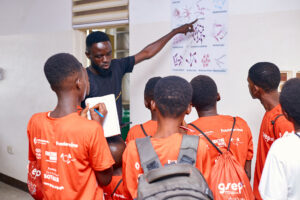 The visit to the university is an important experience for the students as they are introduced to the possibilities available to them beyond their communities. Teachers and STEM coordinators are also shown how practical STEM subjects can be presented to the students and are inspired and encouraged to develop the interest of their students by transforming teaching and learning methods.