The Genius Six of Uaddara team from Uaddara Basic School in the Subin Metropolis of the Ashanti region, teachers, GES coordinators and the GSTEP consortium paid a courtesy call to the President of Ghana, His Excellency Nana Addo Dankwa Akuffo Addo on Wednesday, 19th April 2023. The visit was to present the winners of the Challenge to the President, show appreciation for the support of the government in the implementation of the GSTEP program and also showcase the impact and opportunities that will yield from the investment in STEM education in Ghana.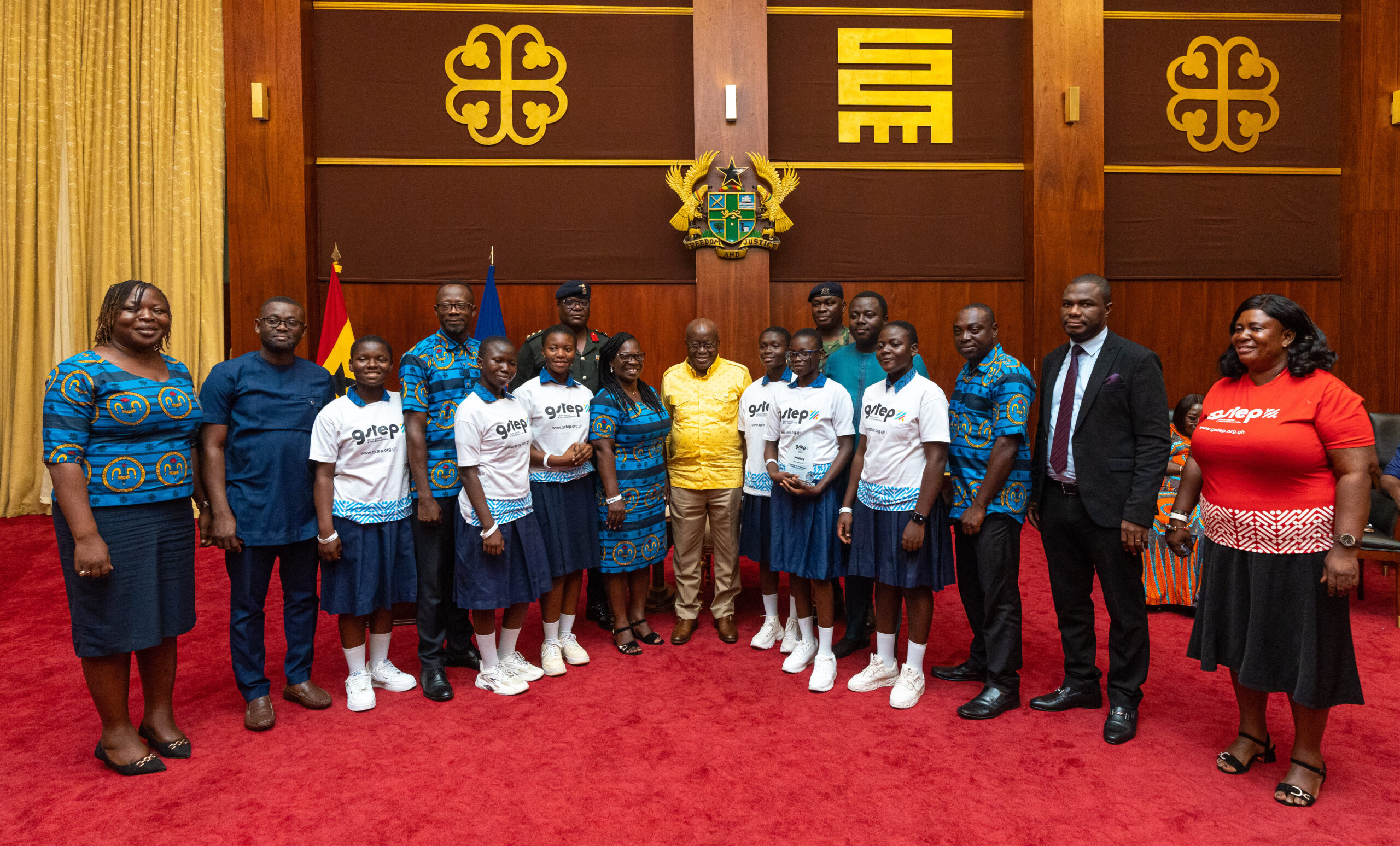 The GSTEP Consortium, led by Francis Ahene Affoh thanked the Ministry for Education and the Ghana Education Service for their support in ensuring the success of the GSTEP program. The Deputy Minister for Education congratulated the team for winning the Challenge and expressed efforts by the Ministry to drive STEM education in Ghana. 
The Genius Six of Uaddara team, an all female team led by Priscilla Appiah and included Akua Acheampomaa Appau, Comfort Boampomaa Essel, Pricilla Osei Tutu, Princess Helen Korankye Agyemang and Persis Oppong Agyemang presented their prototype to the President. They explained the idea behind the development of the Illuminated Child Road Safety Device (I.C -RSD) and how the prototype works. They also explained other features they would like to include in the device in the near future.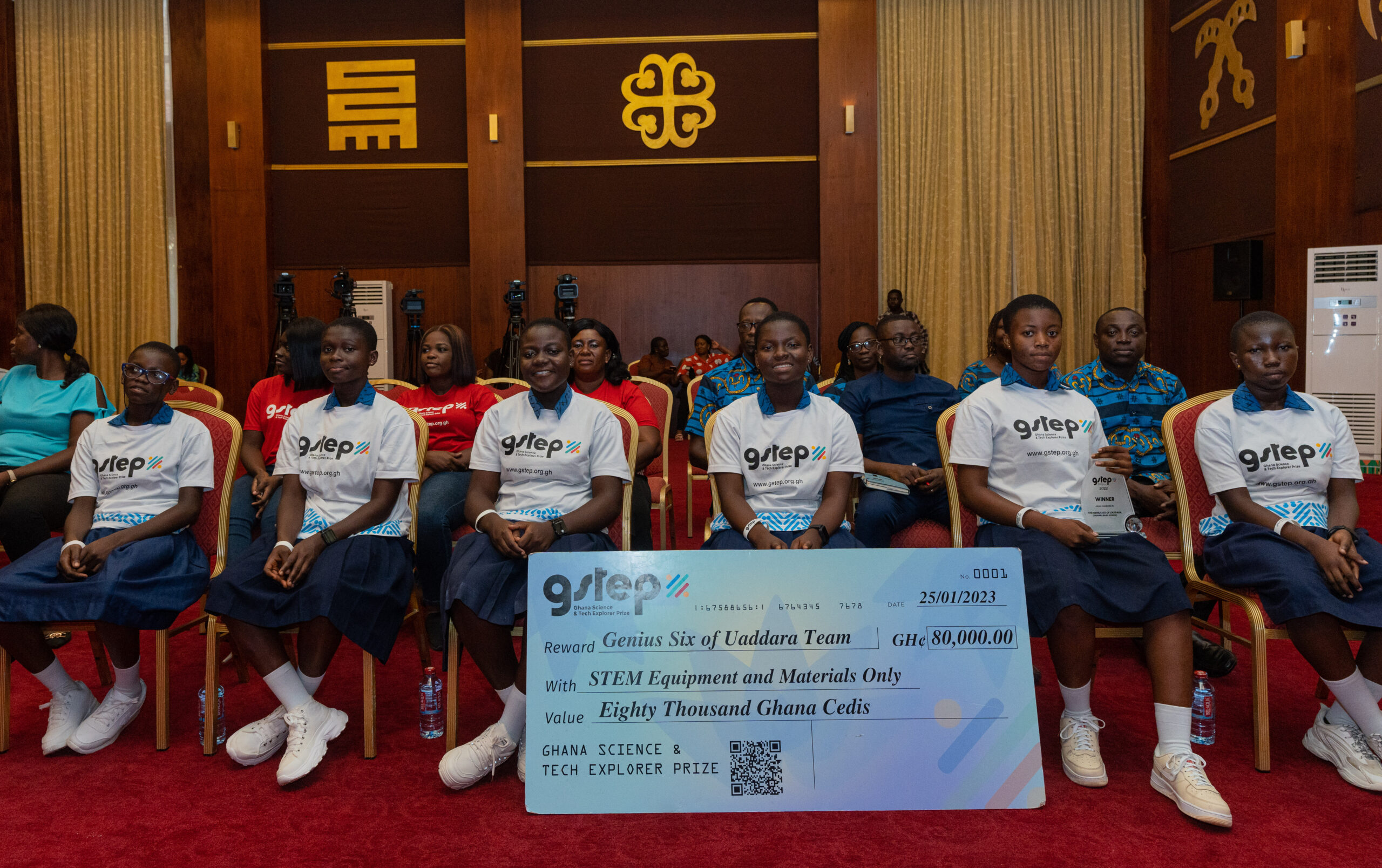 The President was elated by the presentation by the Genius Six. He stated that he was astonished and delighted by the team and what they have been able to do. He also expressed the need to ensure that the education that is given to young people reflects the needs of the 21st Century which is Science and Technology.  He also thanked the GSTEP consortium for their efforts and stated that the visit had illuminated his day. He went ahead to suggest that the Ministry for Roads and Highways should look into the adoption of the device to be used across the country.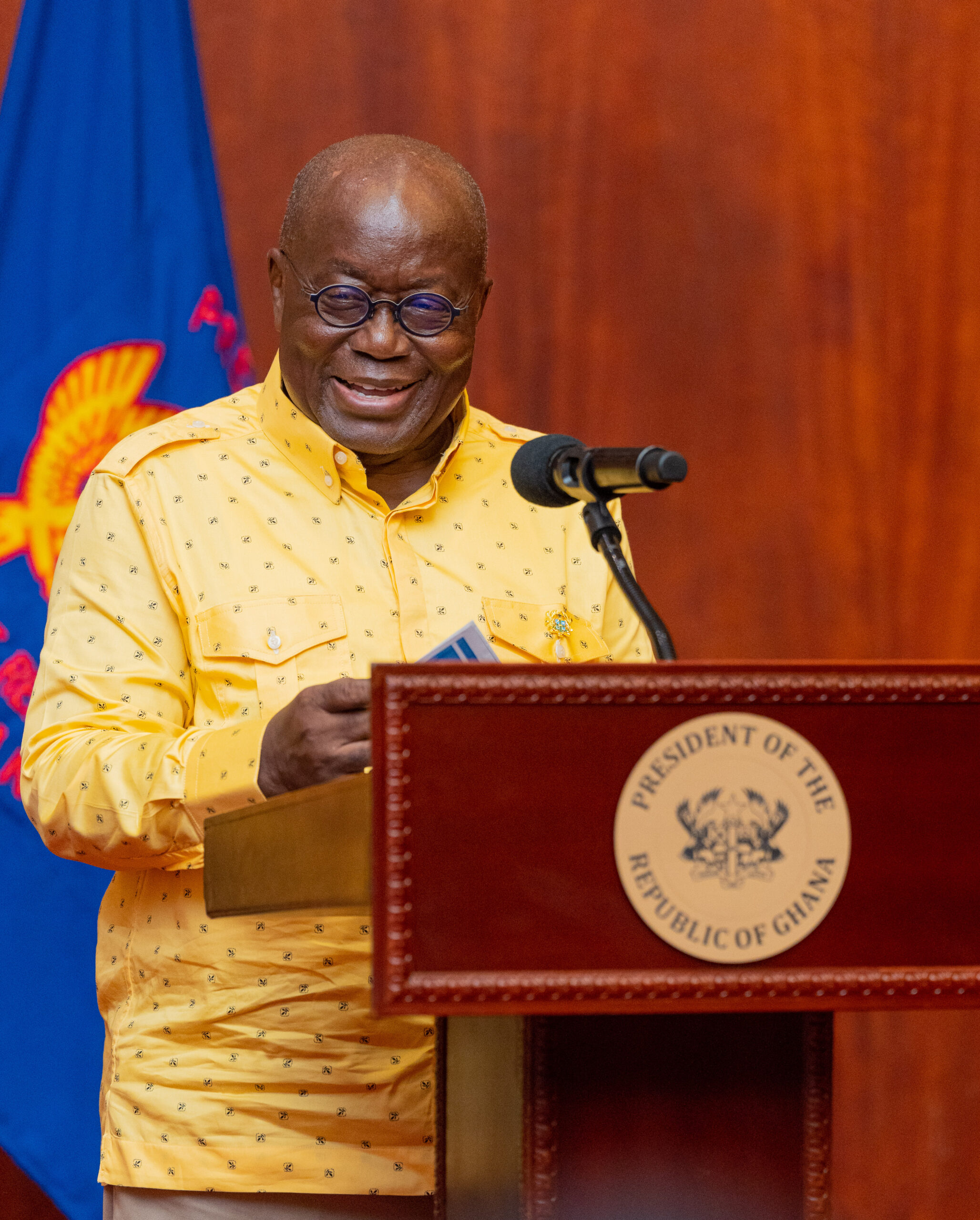 The team was gifted a cash presentation of GHS 20,000 by the President. The headmistress of the Uaddara Basic School was acknowledged for her efforts and encouraged to support her students to continue to build interest in STEM education. In attendance at the event were Akosua Frema Opare, the Chief Of Staff,  Rev. Dr. Ntim Fordjour, the Deputy Minister for Education, Dr Eric Nkansah, the Director General of the Ghana Education Service, and  Col. M. Y Borbi, the Director General of the Ghana Armed Forces Directorate of Education.