Mentorship has become relevant more than ever in this fast changing world. Students need to be able to develop competences outside of classroom activities to enable them thrive and excel in a range of environments. The presence of a guide to lead students based on experience and knowledge provides a catalyst to support in overcoming certain challenges and easily achieving desired outcomes.
The GSTEP Mentor program seeks to provide students in Junior High School with guidance and support in Science, Technology, Engineering, Mathematics and Entrepreneurship. The program provides students with leadership to help them acquire relevant skills and knowledge in STEM as well as progressive skills such as teamwork, presentation, problem solving and communication skills. Mentors help in uncovering challenges that students might be facing in the Challenge and build confidence in them to complete the Challenge.
As part of the GSTEP Mentor program, mentors are paired with finalist teams participating in the GSTEP Challenge. The mentors provide guidance and support to the teams to help them complete their projects for the Challenge. The mentors also support the teams in developing their business plans and guiding them on presentation and communication skills. Mentors assess their teams and identify key challenges they may be facing and proceed to provide support where necessary or request for the needed support.
The 2022 GSTEP Mentor program saw individuals committed towards supporting their assigned teams to complete their projects and acquire skills that will enable them to excel during and post the Challenge. Many mentors were inspired by the dedication and commitment by their teams and in turn put in their best efforts to ensure their teams were thoroughly supported. Some mentors have received practical knowledge that is relevant to their areas of work or study and has positively impacted them.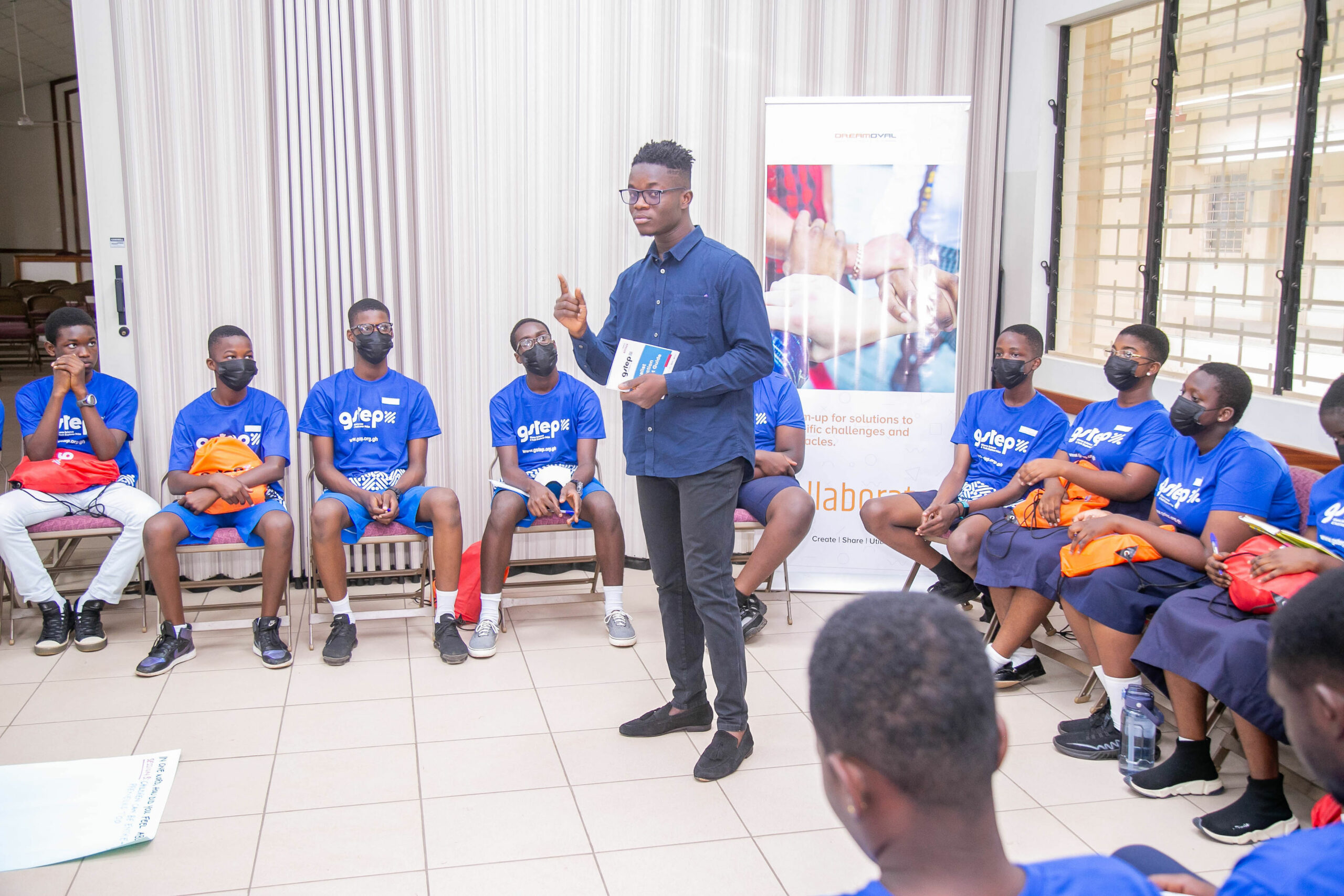 The GSTEP Mentor Program is open to all who are passionate about STEM and entrepreneurship and want to make an impact in the lives of young Ghanaians. Applicants must be 18 years or older and must reside in the Eastern, Greater Accra or Ashanti regions. Applicants must be knowledgeable in STEM and must be able to commit a minimum of an hour a week to engage their mentee group ideally in person.
The GSTEP Mentor Program is an initiative under the GSTEP Challenge program to support young Ghanaians to acquire relevant skills and knowledge in STEM and entrepreneurship. Interested applicants can apply to the GSTEP Mentor program here. To learn more about the GSTEP Mentor program visit www.gstep.org.gh, email rhoda.fletcher@meltwater.org or call  0595703311.